Discover more from My Sweet Dumb Brain
A newsletter about facing life's ups and downs, all while being kind to yourself.
Over 13,000 subscribers
In 2018, I booked a flight to London on a whim. It was the year after Jamie's death—a period when I took a sabbatical from work to grieve and figure out what my new life would look like after loss. I wanted to travel during that precious time, but I also needed to stick to the budget I set for myself for the year. So when I found a $450 round-trip ticket to London—a city I love, and one where I could stay with friends for free—I knew I had to do it.
I bought my plane ticket, jotted the dates in my calendar, and sent a message to my overseas friends to make sure I could stay with them. At some point, I realized this was an ideal chance to spread Jamie's ashes in Paris, so I also booked an Airbnb in Montmartre. That was the extent of my planning.
In the weeks before a big overseas trip, many people would research museum exhibits, buy tickets for plays or concerts, get recommendations for the best restaurants, and start building out an itinerary. They might consult a guidebook or travel blogs, and come up with a list of must-sees and must-dos. As their departure neared, they would probably look up the weather and learn more about the area where they are staying. In short, they'd get excited.
Many people would do these things. I did not. In fact, I'd given my overseas trip so little attention that it wasn't until the day before my departing flight that I realized my layover in Iceland wasn't a matter of a few hours to kill in the airport, but rather a full 24 hours in Reykjavík. Whoops.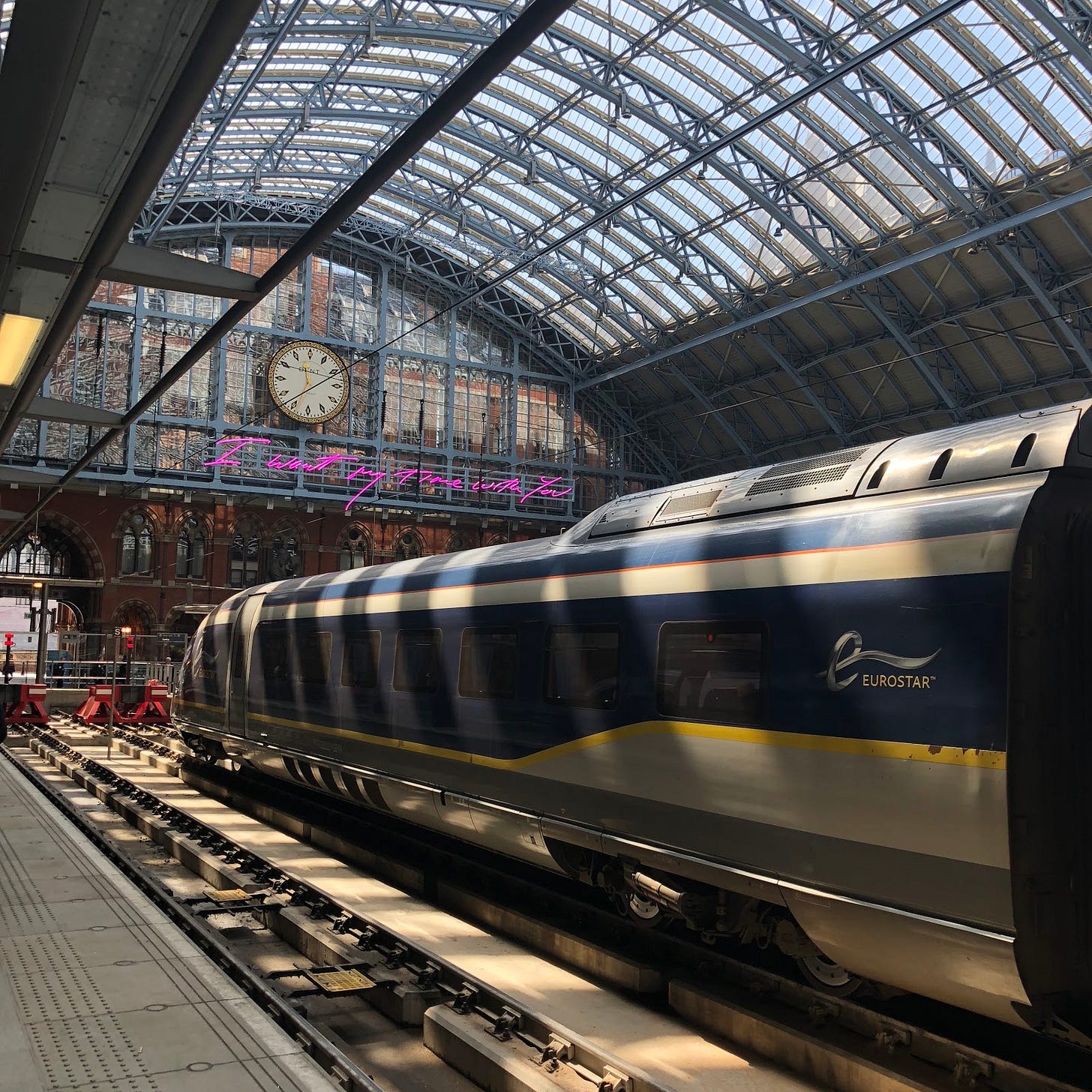 Despite my lack of planning, the trip wound up being great. Or, as great as a vacation filled with sadness could be. Instead of following a strict itinerary, I followed my mood. I chose restaurants as I wandered past, based on which place looked coziest—spots where I could read or write in my journal. I took an impromptu day trip to Bath. I talked to strangers. I walked and walked and walked, with no clear destination in mind. I wandered museums for hours, with no one or nothing to rush me. I allowed myself to sleep in when I wanted to.
Thankfully, my approach worked. I knew, though, that by not planning for my trip, I had denied myself a major source of joy. Researchers have found that people derive most of their vacation happiness before a trip. It's the planning—having something to look forward to—that gives us a significant happiness boost. 
I missed out on that anticipatory excitement with my London vacation, and many other trips I took in the months and years after Jamie's death. More often than not, I'd show up and figure out plans after I arrived at my destination. This approach allowed me to be gentle with myself, which was something I desperately needed to do during that time; however, it also became a coping mechanism. I had developed a new fear of planning, of looking forward, after losing Jamie, which meant that I reduced my chances to allow myself some much-needed moments of lightness.
This, as it turns out, is a common response to grief—especially when you're mourning a sudden and unexpected death. Jamie and I had so many plans in the works, including a trip to New Orleans with friends scheduled just six weeks after he died. And there were much more than vacations to look forward to; we had begun our adoption process, mapped out future house projects, and planned dates with friends. Now, all of those future plans were gone, and all that was left in their place was pain.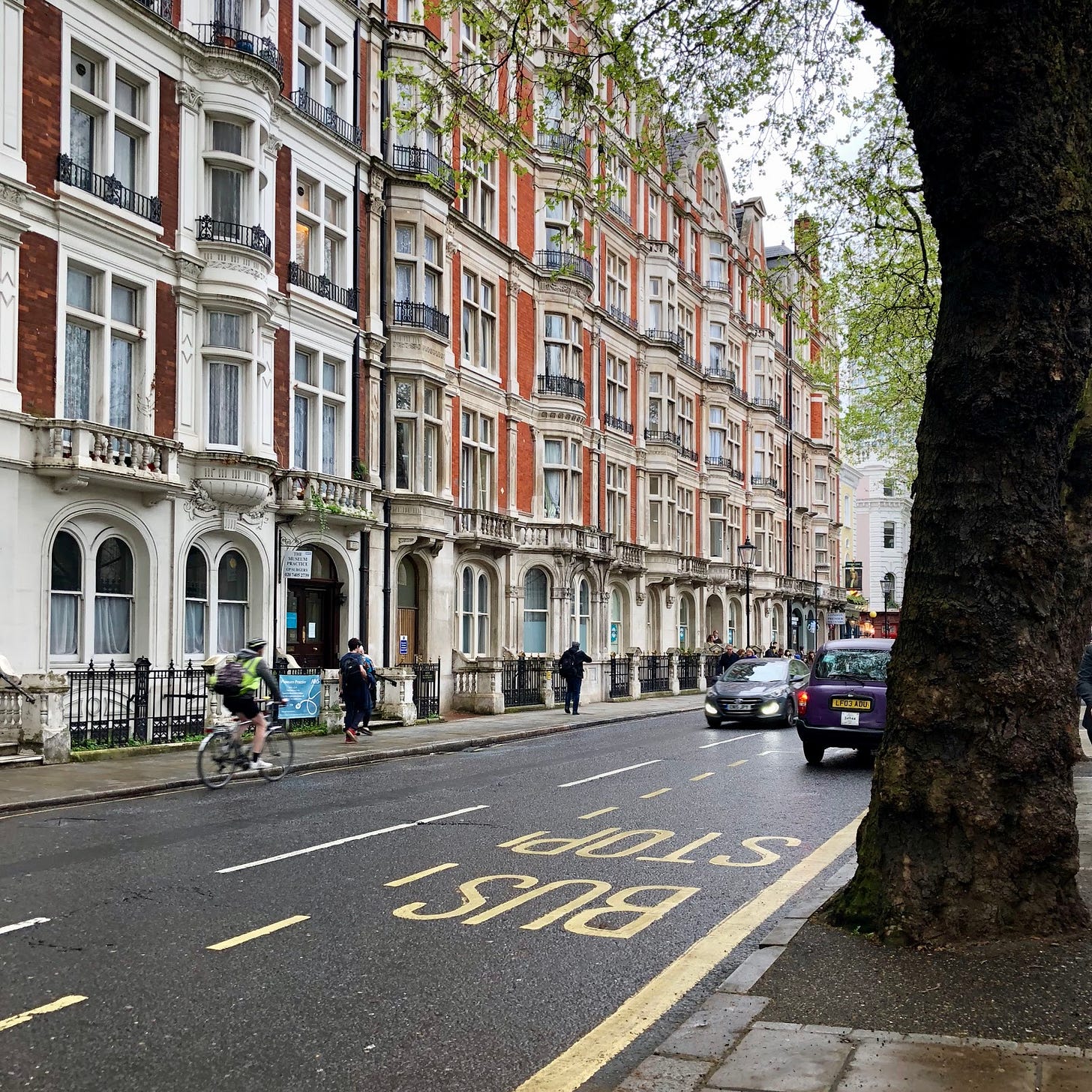 My friend Sara told me that, growing up, her parents often repeated the motto, "You have to have something to look forward to!" It's how they approached family vacations, and is the reason why she couldn't get her ears pierced until she turned 12. Sara still carries that motto with her today.
"I always want to have something good out there on the horizon," she said. "When I don't, I feel off." Even if it's something as small as homemade calzones on Sunday night, she says it helps.
It's taken me a while to rediscover the joy of planning for the future. I've had to relearn that looking forward to things doesn't mean that I'm jinxing the possibility of happiness. I'll never be able to control how plans turn out, but I can control how I react—and that includes making plans in the first place. I'm done denying myself the joy of looking ahead.
On Friday, I'll join my dear friend and My Sweet Dumb Brain editor, Becca, for a weekend in the North Georgia mountains. We're going to brainstorm future ideas for this newsletter, and get some good writing and reading in, too. We're ready to spend time hiking and relaxing by the creek, and are hoping to build a fire (but if s'mores end up happening in the microwave instead, we're okay with that). We've packed an assortment of craft supplies, journaling materials, and our "Treat Your Future Self" workbooks. We're figuring out meals and looking up the forecast and getting really excited.
It feels good. I'm so happy to have something to look forward to.
xoxo,
KHG
p.s. I want to hear about your forward-looking experiences! Does having good things to look forward to on the horizon help you, or make you more anxious? Have you, like me, had to learn to enjoy making future plans? Or have you ever booked a trip with zero planning? Let me know. I'll share some of the top responses in Thursday's subscriber-only newsletter.
---
You'll be part of this trip, too
Becca and I have a lot to discuss during our upcoming cabin trip, including how to make this newsletter the best experience for all of you. We'll be brainstorming ideas for future issues, ways to boost the number of readers and paying subscribers, and other creative approaches we'd like to experiment with in the coming months.
In the meantime, this seems like a good opportunity to say thank you. We are incredibly appreciative of every single person who reads My Sweet Dumb Brain. (Like, so thankful that we text each other ALL THE TIME about how great you are!) Thank you to the folks who respond to issues, share this newsletter with others, and offer up their own experiences. And huge, huge thanks to those of you who are paying subscribers. It means so much to us! You better believe we'll be raising a glass to all of you this weekend.
---
This newsletter is written by Katie Hawkins-Gaar. It's edited by Rebecca Coates, whom I can't wait to hug in person in a few days!