The truly scary stuff
This wasn't part of my invincibility playbook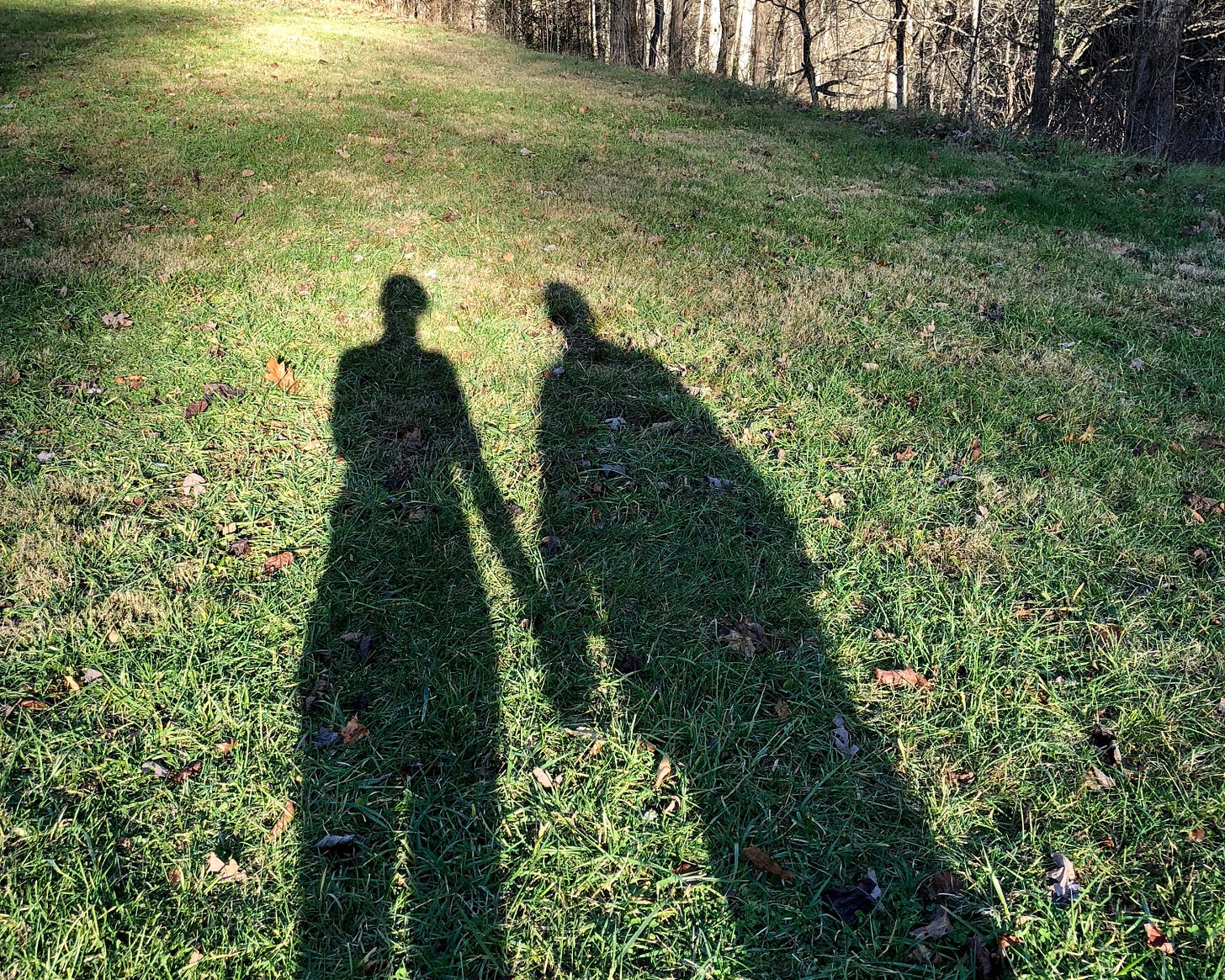 The scariest thing I did this year was say "I love you." (It was reciprocated.)

The next scariest thing I did was tell my in-laws that I was dating. (They took the news well.)

The third scariest thing I've done might be writing about it all here. (Be kind, friends.)

I've faced some frightening things in life. I've conquered public speaking, lost a parent, traveled solo to unfamiliar countries, gone skydiving, evacuated from a hurricane, lived alone, and said yes to jobs that felt far outside my comfort zone. And, of course, I witnessed my husband die and learned to live without the man I loved most.

If there's any silver lining of going through something so traumatic, it's that every other challenge I've faced seems pretty tame in comparison. I spent most of 2017 and the first part of 2018 feeling invincible. I'd already been through the worst experience imaginable; what else could hurt me?

Then I met a guy.

We knew each other as acquaintances, chatted on and off via social media for a few months, finally worked up the courage to go on a date, and hit it off pretty immediately. We've been together for nearly six months now and, while I don't know what the future holds, the present makes me really happy.

I didn't expect to fall in love this year. That wasn't part of my invincibility playbook. But I did, and along the way, I found my weakness. It didn't make sense to me. Why in the world would I risk going through so much pain again?

Dating as a widow is complicated. It's as if I'm in a relationship with two men at once — my dead husband and my thankfully alive boyfriend. I worry that I'm not able to love them both the right way; I'm either not honoring the past, or not living in the present. Sometimes, though, I get it right. I relax, and everything feels wonderfully familiar and natural. I remember what it's like to love and be loved, to be supportive and feel supported, to care deeply for someone else and to be wrapped in caring and kindness in return.

When we open our hearts to someone, we open ourselves to the possibility of love and joy — and, by default, loss and pain. One day we'll leave or be left by the people we care about most, either by choice, circumstance or death. The fragility of it all is frightening. But that same fragility is what gives life and love meaning.

Writing about this is scary because our relationship is still new. It's scary because people have lots of opinions about dating after the death of a spouse. It's scary because, while I choose to share many of my emotions and experiences publicly, I want to protect our budding relationship with privacy.

So while I'm not going to talk in depth about who this new guy is or where we're at in our relationship, I am glad to share about the fears I've been facing lately. Falling in love requires being vulnerable, a reminder that the things that scare us the most are often the most rewarding.

My sweet dumb brain is admittedly pretty terrified of once again losing someone I love far too soon. Thankfully, my sweet dumb heart is willing to take that risk.

xoxo
KHG
---
Good job, brain
I'm currently reading: Notorious RBG: The Life and Times of Ruth Bader Ginsburg, by Irin Carmon and Shana Knizhnik.

I'm currently inspired by: The latest members of Poynter's Leadership Academy for Women in Digital Media, who are all meeting today for the first time. I'm so excited to lead and learn from them over the next few days. (Bonus: Applications for the 2019 academies open tomorrow!)

I'm currently aiming to: Head into the last two months of the year with an open heart and mind. The holidays are still an emotional minefield for me, but I've faced scarier things, right?
Additional resources
For your sweet dumb brain
Speaking of scary things, the world has seemed especially frightening lately. It's times like these where it's extra important to make sure you're taking stock of what matters most and making time to take care of yourself. Try to combine both those things by calling, texting or meeting up with someone you care about. Take some time away from social media and the news and really enjoy the conversation. Focus on your own less-scary world, just for a little bit. You deserve it.