Discover more from My Sweet Dumb Brain
A newsletter about facing life's ups and downs, all while being kind to yourself.
Over 13,000 subscribers
For your sweet dumb brain: Take action, take care
A robust roundup of anti-racism resources.
The internet is rich with anti-racism resources right now. There are lists of things to do, places to donate, businesses to support, books to read, accounts to follow, and so on.
I'm both greatly inspired and a bit overwhelmed by it all. I scroll through update after update, and then agonize over the ideal action to take. It is better to share this post or that one? What's the best place to donate, when there are so many options? Hold on—should I post a black square to Instagram, or shouldn't I? For an overthinker like me, it's a lot to take in.
So, you might ask, why would I bother curating ~yet another~ roundup of resources? 
It's a fair question. Something that I regularly hear from My Sweet Dumb Brain readers is that this newsletter offers them an opportunity to slow down. It's delivered to your inbox, which means you can read whenever you want, at whatever pace you want. You can always come back to an issue, and revisit it later.
If you, too, are feeling the effects of information overload, the below list of reader-submitted resources can be one place to start. Choose one of the items on the list, do your own research, and take action. Then pause, and choose another when the time feels right. There's no need to shout from the rooftops about what you're doing—though leading by example can be helpful. The important part is that you're doing something, in a way that feels authentic to you.
Take a bit of action. Then take care of yourself. And repeat. Take action, take care.
Racial inequality unfortunately isn't going away anytime soon; dismantling white supremacy will require constant work, and consistent self-care. Here are the ideas and resources that you shared.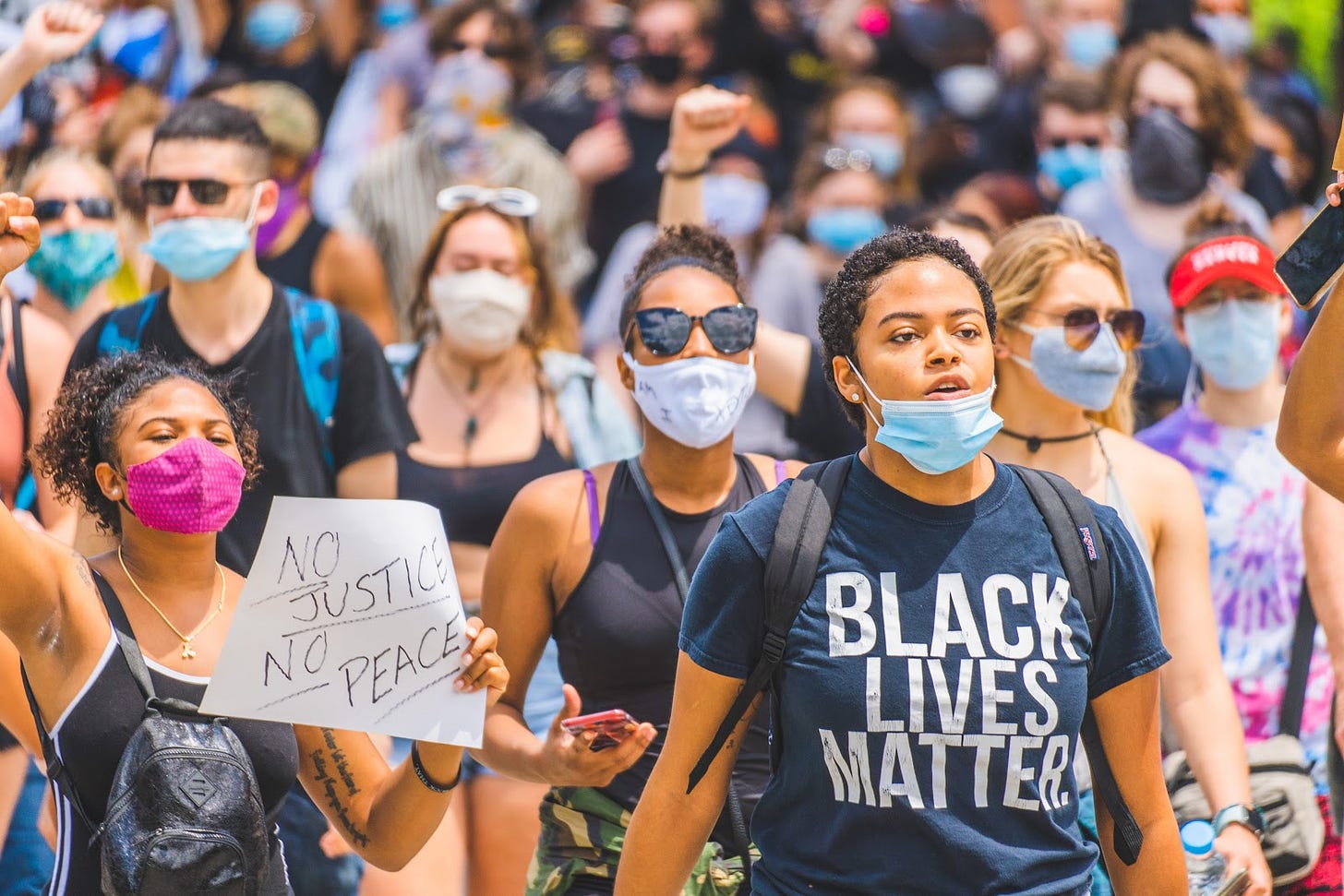 PLACES TO DONATE
Remember to do your research before donating. The below organizations have been verified, but beware: scams still abound. Also consider setting up a recurring donation! Recurring gifts provide a more stable and predictable source of revenue for nonprofits.
PLACES TO SHOP
Small businesses have already been devastated by COVID-19. If you have expendable income, it's a good time to support Black-owned businesses.
BOOKS TO READ
Order books from your local, independent bookseller! If your local shop isn't online, or you're not sure who to support, start with one of these Black-owned bookstores.
ACCOUNTS TO FOLLOW
Pro-tip: Think about the kinds of hobbies you like and have fun finding new creators in those spaces! I love following home-design folks and interior designers, and diversified my feed with some great new follows lately, like @sgardnerstyle, @tanika_nyclifestyle, and @phreckles.
THINGS TO DO
Want to be a better ally? Here's what some readers are doing:
MORE ANTI-RACISM RESOURCES
Yes, there's more. There are plenty of ways to get started!
IN OTHER LANGUAGES
Thanks to a reader in France (!), we received an excellent list of anti-racism resources in French. We also rounded up similar resources in a couple of other languages.
Thank you to Taylor, Marissa, Hillary, Rebecca, Jordan, Jasmine, Lindsay, Linda, and the other readers who asked to remain anonymous. You all helped compile an impressive list!
---
Good job, brain
I'm re-reading: Between the World and Me, by Ta-Nehisi Coates. I first read this book back in 2015, and it's just as powerful again. It is heartbreaking, though, to be reminded how little has changed. It's a quick and illuminating read that's beautifully written. Highly recommended.
I'm inspired by: Everyone who's taking action to combat racism. Thank you.
I'm grateful for: The conversations I've been having with friends and family. Some of them are tense, some of them are uplifting, some of them are challenging. They are all valuable.
I'm aiming to: Continue to listen and learn, and admit when I can do better. In Tuesday's newsletter, we initially did not capitalize Black in reference to racial identity. Here's why we changed that. (And this is a good reminder that reader feedback is always welcome!)
Additional resources
I'm including just two extra resources this week, since there are so many others above. 
For your sweet dumb brain
This week's exercise is simple: Take action, take care. 
Take a bit of action. Then take care of yourself. And repeat.
And if you want to send this list of resources to a friend, you can do that too.
---
This newsletter is written by Katie Hawkins-Gaar. It's edited by Rebecca Coates, who recommends Showing Up for Racial Justice for info on local meet-ups, anti-racism literature, and calls to action on how you can make a difference in your community. Photo courtesy Julian Wan on Unsplash.